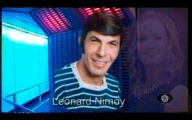 1969
Captain Braddock: Tim Matheson
Mission Commander: Dakin Matthews
Dr. Cynthia Lair: Elisabeth Shue
This film was shown at EPCOT, as one of the Disney's fair attractions
You sit in a moving chair riding in a tiny ship through the human body.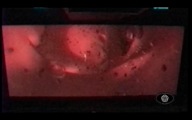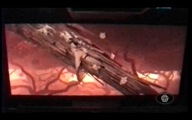 Reminiscent of the movies Fantastic Voyage and Innerspace, Body Wars takes you on a quick tour through the human body to pick up Dr. Cynthia Lair, who is investigating white cell response time to a splinter penetration. She gets sucked down a capillary and you go chasing after her, with your power steadily draining all the while. Of course there's a happy end and you leave the cinema your normal size.
http://www.youtube.com/watch?v=kCOvrxYIlPg