2007 December
Documentary                                        Scroll down for the videos
Hosted: by Leonard Nimoy    
About 40 years of Star Trek, but mainly about the December auction at Christie's:
1000 Props from Star Trek TV shows and movies go to fan's private collections.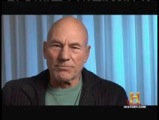 Some of the main actors state how important Star Trek has been for their lives.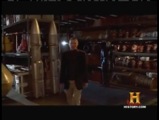 Leonard Nimoy: Hello, I am Leonard Nimoy. On Sept. 8th 1966 the world got it's first glimpse of the future and now, 4 decades later, Star Trek continues to prosper and it's legacy is one of hope and perseverance. 5 television series, 10 motion pictures and a Universe full of memories. Star Trek has proofed itself a vital piece of the human landscape.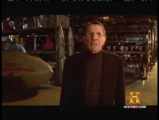 Here, in this warehouse lies a story-history.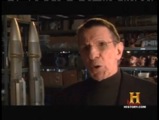 It took a crew of hundreds of dedicated people to produce the various series over the years and here, in this vast space lie many of the objects which played an ... role in their history.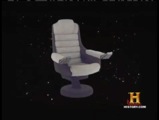 So it seems only appropriate that now, on this 40th anniversary we let the most loyal fans of the history of television have the opportunity to own a piece of the future.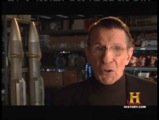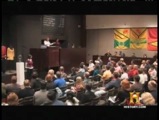 Recently Paramount Pictures teamed up with Christie's Auction House. Together they put on an auction and collected proportions selecting over a thousand of the most memorable and valuable items of the Star Trek franchise and making them available for the first time ever to the public.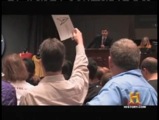 An adventure in itself. 
How did this happen? Why did it happen? And what were the results? Over the nest two hours we answer all these questions and give you some insight into the Star Trek universe as told by the very people who experienced it first hand.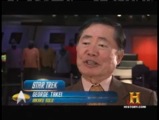 George Takei: "We had no idea that this was gonna happen."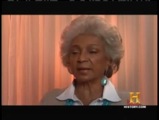 Nichelle Nichols: "I wish we had had more time because there were so many stories and characters Gene wanted to develop."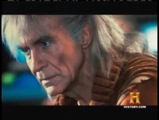 LN: Paramount began production of Star Trek: The Motion Picture in 1978 assembling the original cast for the first time in almost 10 years. Star Trek's viability on the big screen continued with the widely popular Star Trek II: The Wrath Of Khan, a film which cemented Star Trek's legacy as a mayor force in the popular culture.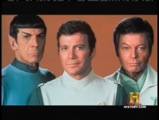 Star Trek's success continued with the production of Star Trek's III and IV and finally closed out the decade of the 1980s with the release of Star Trek V: The Final Frontier.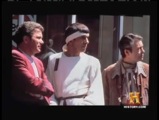 In 1991 Star Trek VI: The Undiscovered Country would mark the end of an era as the original cast set one last adventure into the galaxy.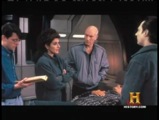 (A section about "The Next Generation" follows.)
LN: With the success of The Next Generation and Star Trek's continued popularity Paramount launched his next series in the Star Trek franchise. When Deep Space Nine premiered in 1993 led by the dynamic and Avory Brooks as Captain Benjamin Sisko soon a forth installment followed.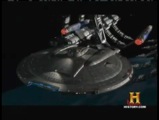 As actress Kate Mulgrew broke the mold playing Katherine Janeway, Star Trek's first female captain in the Star Trek series Star Trek: Voyager. With Enterprise, the Star Trek's fifth installment the series took Star Trek to the past with Captain Jonathan Archer played by sc-fi favorite Scott Bakula and a whole new Enterprise crew found in adventure in the galaxy 150 years before the days of Kirk.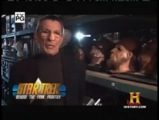 Since there has been commerce there have been auctions. From most intrepid bidders looking to add to their vast collections to the nostalgic hopefuls, just trying to get their hands on a fond memory, auctions have been the platform of choice. The one commonality they all share is the desire to own a piece which they consider to be near and dear with them. For some it could be an investment, for others an object that delivers a dream realize from days past. Either way, collecting is in our blood, it's a part of our culture and this auction is no exception.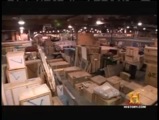 (Members of Christie's are interviewed and share about their part of preparation for the huge event.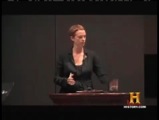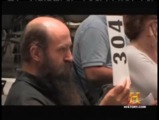 They needed to gain background-knowledge and a good look at the many warehouses to choose what to take and what not.)
(A scene from Star Trek TOS is shown: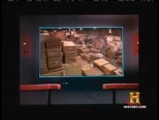 "Captain's log stard-date 2713.5: In the distant reaches of our galaxy we've made an astonishing discovery. It seems impossible, but there it is."
Captain Kirk: "Any guesses Mr. Spock? Any idea what happened down there?"
Mr. Spock: "I wish I can say, captain, circumstances are quite bizzar, however, our record tapes may show us something.")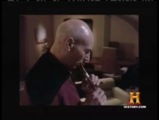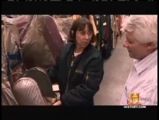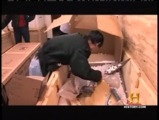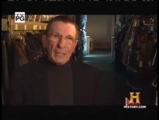 LN: The birth of Star Trek can be credited to one man: Gene Roddenberry. Gene's idea of a "Western Meets out of Space" or "Wagon Train to the Stars", how it was originally coined, was a concept of the future and was ironically way ahead of it's time. Each week viewers tune in to be captivated by tales of far out galaxies and other life-forms on distant planets. The real genius was Gene's dedication and the writer's capability to tackle the social issues of the time. (A TOS scene is shown in which Miss Uhura is called a Negro by Pres. Lincoln. He excuses after he has realized the improper choice of words. Miss Uhura replies: No need to excuse, in our time we have learned not to fear words)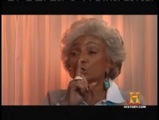 Nichelle Nichols shares what she told Gene Roddenberry: "I understand I know what you are doing." And Gene Roddenberry said: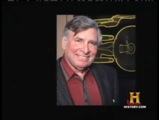 "Oh?" And I said: "You are writing morality plays and you put it in the 23rd century." And he sat back and he roared. And then he said: "shshshsh, they haven't figured that out yet." It was the most wonderful ting because then I realized that these were the adventures of the stories that he wanted to tell of the human condition.
LN: Gene Roddenberry led a life as adventurous as the characters he was creating. He was a decorated pilot in World War II and even served as a police officer in Los Angeles. He became a successful writer in the booming 1960s. In 1964 he created the Star Trek pilot "The Cage" which was dismissed for being too cerebral for network television. He re-wrote the show and in 1966 NBC gave Star Trek a second chance and a legend was born
....
In 1991 Gene Roddenberry passed away. He did however live long enough to enjoy the great success of Star Trek The Next Generation and his vision of the future endured to this day.
(Many actors, producers and directors voice their appreciation for Gene Roddenberry)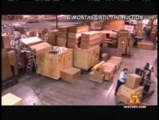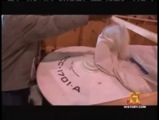 Back in the warehouse the auction specialists continue their search.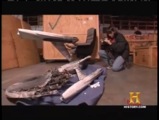 Hundreds of craftsmen designed the various props and wardrobes and sets which made up the Star Trek universe.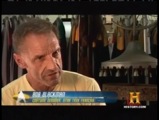 Dozens of make-up artists transformed us from every day people to the many alien species like the all too familiar Klingons or Borg.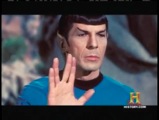 The characters have become part of the American folklore like the ever logical Vulcans and all fond pictures in the hearts and minds of any of us who have found a home in the Star Trek universe. And let's not forget to mention a certain star-ship named Enterprise without which we never would have traveled to certain strange new worlds.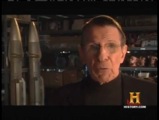 From the largest set-pieces and models to the smallest prop each item in this auction holds a special meaning for many people.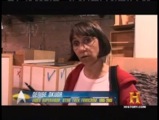 What would a Star Fleet officer be without his costume? Wardrobe in the future takes a creative vision. The costumes in Star Trek identify each character and enhance a visual spectacle on the screen.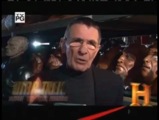 "Trekkie" or "Trekker", as some would prefer, is a term which describes the most dedicated and die-hard of Star Trek fans.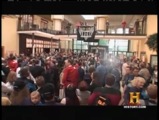 As the years have progressed, so has the love and desire for Star Trek.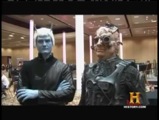 If one is looking for evidence, one does not have to look further as Star Trek conventions which take place in most corners of the world in any given weekend.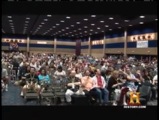 It is at these conventions that fans get a chance to come face to face with some of their favorite characters and live out life-long fantasies, usually dressed as their favorite Klingon or their favorite officer.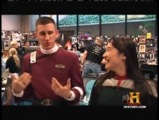 Without these dedicated and vibrant fans Star Trek would have faded into history long ago.
(Interview with a fan: "We have our usual jobs, but this is playtime.")
During the mid-90s Star Trek had two series in production and a feature film to be released- the height of it's popularity for sure. It was as if the more Star Trek people got, the more they wanted.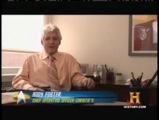 (Scenes are shown of the set up for Christie's auction and Christie's employees are interviewed sharing about the huge format of the auction and the excitement of the people coming to the exhibition before.
A catalog has been composed to advertise all the items on the auction, too.)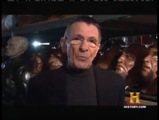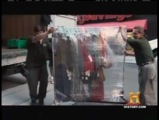 40 years of memories: A historical collection of props, models, wardrobe and behind-the-scenes memorabilia - all destined for a new future their values based on their roles from the past. Just how valuable will these items proof to be?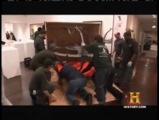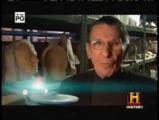 When we return, we'll find out as the stage is set and the greatest auction in the universe begins.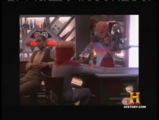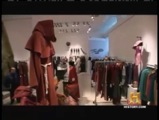 (A scene of Star Trek is shown. Quark talks about the greatest auction in the galaxy)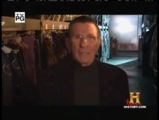 So, after months of planning and preparation the wait is over. This partnership between ... and auctioneering and ... hire and entertainment has come to fruition.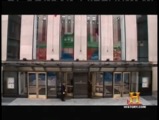 The lots have been selected, photographed and cataloged and placed on display for all to see as a single collection one last time. Where will all these great treasures representing the last 40 years end up?
Your guess is as good as mine.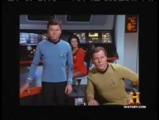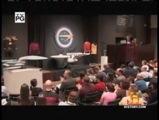 (Watched by the amazed TOS crew the auctions begins.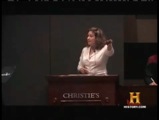 "Jim!", McCoy comments without any further ado. And Spock is sure that this is: "Fascinating." )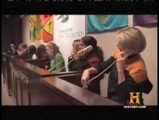 (Bidders are interviewed and someone from Christie's said: We have expected it to do well, but nothing like what happened.")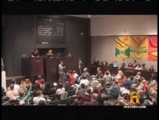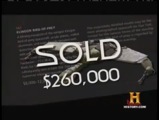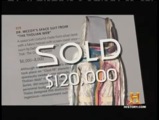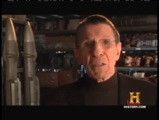 To say the auction was a success would be an understatement. The Christie's Star Trek auction broke records for pop culture memorabilia sales.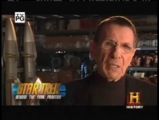 The reality is no one at Christie's or paramount had any indication whether the sale would do as it did. But it is no surprise either. Fans from all across the globe came to New York, some bid online and others by phone. The response was overwhelming - to say the least. I guess putting on an auction of this magnitude is a little like  the life of Star Trek itself. This auction went where no auction has gone before.
With the auction over all 1.000 lots have found new homes. To see them for yourselves, you might need a passport.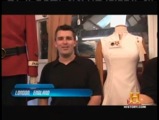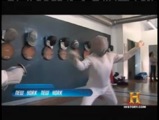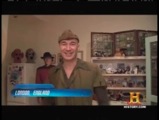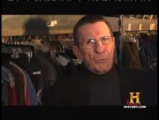 When I look back I have fond memories working with the cast and crew.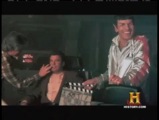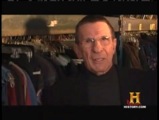 And so, my closest friends I am in contact with today are from Star Trek. There is a good chance that, if you travel the universe together, you find a bond for life.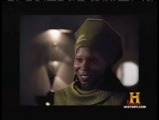 "This is not the end"
http://www.youtube.com/watch?NR=1&v=9AYjmHLiSqs
http://www.youtube.com/watch?v=1vks1MW9oWU
http://www.youtube.com/watch?v=4aFNQIIxdHk&feature=related
http://www.youtube.com/watch?v=DM89P34aIeM&feature=related
http://www.youtube.com/watch?v=AofWOfNXlA4&feature=related
http://www.youtube.com/watch?v=VFEepIivjkA&feature=related
http://www.youtube.com/watch?v=vmic-RfuElE&feature=related
http://www.youtube.com/watch?v=XLXVWn6NHDg&feature=related
http://www.youtube.com/watch?v=LJnAb_oI720&feature=related