2012 October 30

Leonard Nimoy: Hello, I'm Leonard Nimoy. Now, I am known for a character lacking in emotion. But this issue is about human compassion for those suffering and dying. Its maybe the most important issue about which you haven't heard much about: Death with dignity.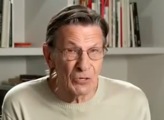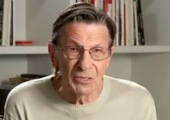 There are so many stories about terminal ill patients who wanted to end their suffering. 
In places where "Death with Dignity" is legal they have that choice. In places where it is not legal the pain they and their families endure is simply wrong. Here are their stories: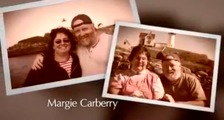 Claire Shapiro, Margie Carberry's mother, and Jim Carberry, Margie's husband, share about Margie's death. She suffered for a long time and died from a rare cancer. 
Both plead for a legal way to end suffering for people who don't have to live more than 6 months and wish to die with dignity by voting "yes" on question 2.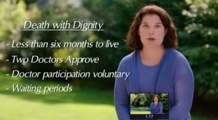 Lee Johnson was Heather Clish's father. Suffering from brain cancer he had the chance to choose. Waiting periods made sure, he was sure. 

Death with dignity: - Less than six months to live
- Two Doctors Approve
- Doctor participation voluntary
- Waiting periods