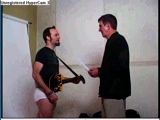 2011 August 11
This summary is only possible because Bonnie shared her experiences with us.
Thank you so much, Bonnie!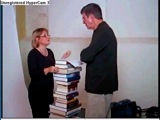 This seminar on August 11 was part of the 45th Anniversary of Star Trek Convention, which set a record as the largest convention in history. For the Secret Selves – seminar about 60 people gathered in a small room in the Rio Hotel in Las Vegas. Together with Leonard Nimoy they explored the Secret Selves Project.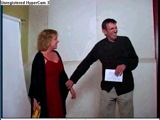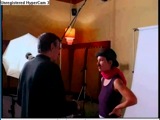 Everybody honored that no photos were allowed. After a word of welcome Leonard Nimoy showed the video of his interviewing of the people who had come to have their photos taken.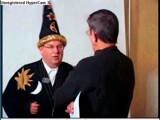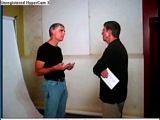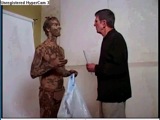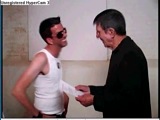 Their stories were amusing, creative and moving.
After the video, he came back out for questions. He asked for audience responses to the individuals and then took questions. Bonnie Moss shares: "After several people asked questions, I raised my hand. He pointed at me and said "Yes, oh, hello Bonnie!" I was floored and every eye turned to me. I told him I was proud to have been a sponsor and that I thought MASS MoCA had done a good job with it."
Leonard agreed and appreciated the way MASS MoCA had handled the presentation of his work. He also credited Richard Michelson for his contributions.
Then she asked if the exhibition may appear in other venues. Leonard Nimoy said that it would not be shown to the extent as the exhibition is shown here. Towards the end of the seminar, Leonard welcomed John deLancie who had been one of the participants.
Some "Secret Selves" books were available and that Leonard signed them for free if they were purchased directly after the seminary.
http://www.youtube.com/watch?v=7GPA3sKsS8w&feature=related
http://www.youtube.com/watch?v=cMKw1M10sEc&feature=related
http://www.youtube.com/watch?v=qRqrls2HjQg&feature=related