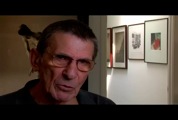 2009 (?)
Scroll down for the video
Ovation TV and Aquinas Institute support Arts Education in America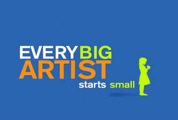 http://www.wage.com.au/videoclips/video/x0nxI5YQGdU&feature=youtube_gdata/Every-Big-Artist-Starts-Small-Leonard-Nimoy.html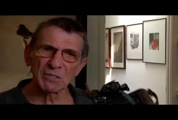 A series of short clips are produced starring famous and popular people und the name: Every Big Artist Starts Small
 
He has conquered the screen, the stage, even space. Before Leonard Nimoy was touring the galaxy he was tinkering with a camera in his family home.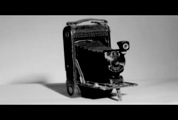 Leonard Nimoy: I was taking pictures with this camera when I was about 13 years old. And that's how it all started. 
Nimoy's art strives to reveal the truth that lies in the heart of his subjects.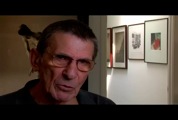 Leonard Nimoy: To find my own voice I have to get to the thematic aspect of that being that I am photographing.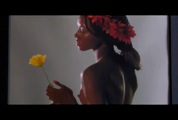 His provocative photographs have been proving there is more to this actor than meets the eye. Leonard Nimoy: Every Big Artist Starts Small