1977
Author: Peter Shaffer
Prod.: Kermit Bloomgarden + Doris Cole Abrahams
Dir.: John Dexter


Dr. Martin Dysart: Leonard Nimoy
Alan Strang: Ralph Seymour
Nurse: Janet Sarno
Hester Salomon: Laurinda Barrett
Frank Strang: Page Johnson


Horseman: David Ramsey
Dora Strang: Beverly May
Harry Dalton: Danny Sewell
Jill Mason: Ellen Parker
Horses: Gus Kaikkonen, Timothy Potter, Edward Trotta, William Wright, David Wende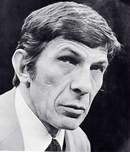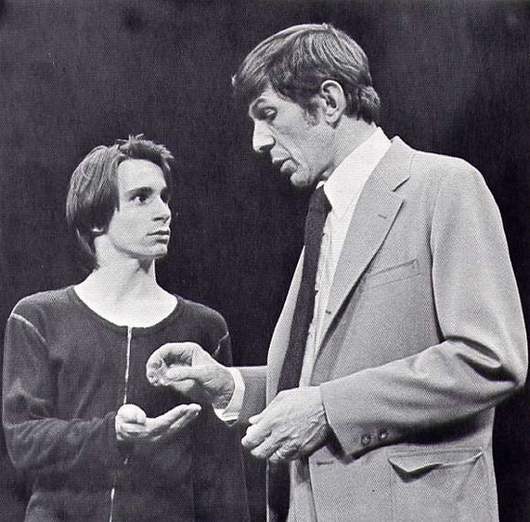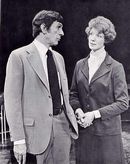 Dr. Martin Dysart is trying to help an adolescent who, in a weird obsession, has blinded several horses. 
Most of the play develops as a dialogue of the psychiatrist with the audience.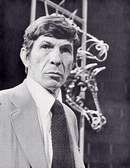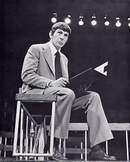 He tries to understand and lives the boy's struggle as a personal failure. The boy really wants his painful memories exposed, shared, and assuaged; the doctor envies the boy's bizarre fantasies of god-like union with horses, and regrets making him "normal".