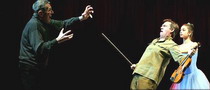 2006 March

By Igor Stravinsky
new rhymed version by Isaiah Sheffer
 

The Devil: Leonard Nimoy
The Soldier: Richard Thomas
Played by: The Philadelphia Orchestra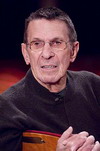 In the Soldier's Tale (1918) Stravinsky invented a new style in melody, rhythm and instrumentation like Jazz is, though he did not know Jazz at the time, using march and waltz, Lutheran hymn, Tango a. o., too. Only 7 instruments (clarinet, bassoon, cornet, trombone, violin, double bass and percussion) are used. In the concert the Devil, the Soldier and a Princess do the speaking parts (Leonard Nimoy, Richard Thomas a. o.).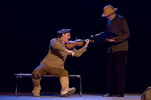 A deserting soldier meets a girl. He falls in love. 
When meeting the devil in disguise he has to decide whether to swap his violin (= his soul) for a book. The book contains charts of the future economy. The soldier's violin becomes a symbol of both the soldier's soul and the Devil's wiles.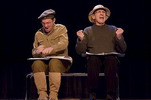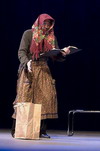 Again and again the devil attempts to gain the violin by appearing to him in various disguises.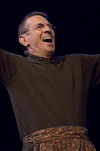 In the end the devil  succeeds, he possesses the soldier's soul. Dancing he celebrates his victory.

Though the story is a combination of various cultures and times, the story is based on a Russian folk tale.


Igor Stravinsky - The Soldier's Tale (L'histoire du soldat)

    * The Soldier's March
    * Soldier At The Brook
    * Pastorale
    * The Royal March
    * The Little Concert
    * Three Dances: Tango, Waltz, Ragtime
    * The Devil's Dance
    * Grand Chorale
    * Triumphal March of the Devil