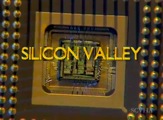 2012 Juli
Scroll down for the video
SILICON VALLEY captures the culture, history and spirit of a remarkable innovation powerhouse. Narrated by the legendary Leonard Nimoy, this program takes you through the early years of the founding of Stanford University, Hewlett-Packard, Varian, Fairchild, Intel and Apple. 
http://www.siliconvalleyhistorical.org/home/silicon_valley1
Company founders and world-renowned inventors tell the story of risk, failure, vision and luck. Filmed over a twenty year period, some of the familiar stars include Steve Jobs, Bill Hewlett, Steve Wozniak, Dave Packard, Jim Clark, Larry Ellison and Gordon Moore.
Leonard Nimoy (narrator): This is the story of Silicon Valley. I am your host, Leonard Nimoy. ...
Various founders and experts are interviewed:
a. o.