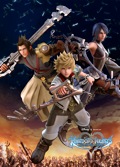 2010 September 07
"Kingdom Hearts: Birth by Sleep": The PlayStation Portable title launched on September 7, 2010.
Story and director: Tetsuya Nomora
Scenery: Masaru Oka
Developer: Square Enix
Platform: PSP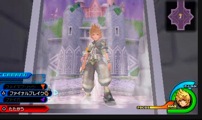 Terra: Jason Dohring
Master Xehanort: Leonard Nimoy
Aqua: Willa Holland
Ventus / Roxas: Jesse McCartney
Braig: James Patrick Steward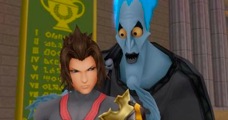 Kingdom Hearts Birth by Sleep (キングダム ハーツ バース バイ スリープ Kingudamu Hātsu Bāsu bai Surīpu?) is an action role-playing game developed and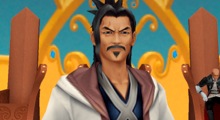 published by Square Enix for the PlayStation Portable, serving as the sixth installment in the Kingdom Hearts series. The game was released in Japan on January 9, 2010, [5] in North America on September 7, 2010 and in Europe on September 10, 2010.
Kingdom Hearts: Birth by Sleep plays about ten years before  the original Kingdom Hearts. Ventus, Aqua and Terra search for Master Xehanort.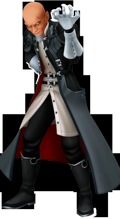 Xehanort (ゼアノート, Zeanōto?) is an original character and the primary antagonist of the Kingdom Hearts series. His name without the "X" is an anagram of "No Heart" and "Another". Xehanort, a student of Ansem the Wise, becomes increasingly obsessed with the study of hearts so he can regain some of his lost memories. To that end, he sacrifices his body in the process, creating his Heartless and Nobody.
http://www.giantbomb.com/kingdom-hearts-birth-by-sleep/61-21447/
http://www.youtube.com/watch?v=JaXB_5_TjR0
http://www.hollywoodreporter.com/news/e3-2012-leonard-nimoy-kingdom-hearts-3D-game-332194