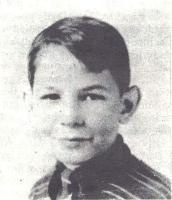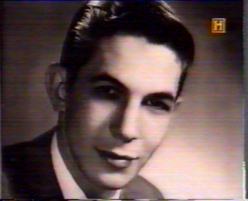 actor, photographer,
writer, director, producer,
singer, lecturer, host
and above all: artist

Scroll down for "awards"

Leonard Simon Nimoy (1931 - 2015)
was born in Boston March, 26 1931 and acted for the first time when he was 8 years old in the stage play Hansel and Gretel as Hansel. Leonard Nimoy is married to Susan Bay Nimoy. By his first marriage with Sandi Zober he has got two children and five grandchildren.
Other stage productions followed. He was trained in acting in Boston and Los Angeles and soon, with 19 years, he starred in the first films and in movies. He also taught acting for several years. In his works in theater and film his roles covered drama (e. g. The Man in the Glass Booth, The Cat on the Hot Tin Roof, Shakespeare, ...), comedy (The Alpha Caper, Becker ...) and a huge variety of work. He worked in series (Bonanza, The Virginian, Perry Mason, Star Trek, Columbo, Fringe, ...) and hosted several scientific and documentation series.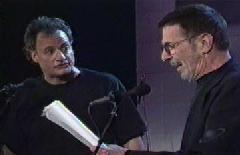 He also worked in a radio station and directed stage work, films and movies. When he taught actors in an acting school and in Universities Richard Chamberlain was one of his students.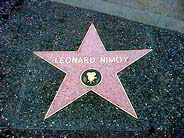 On January, 16th 1985 Leonard Nimoy's star was unveiled at the Hollywood Walk of Fame.
Beside his books of poetry he published a comic-book series called The Primortals --dealing with the question: "What would happen on earth if we really received signals from space?"--, two auto-biographies and read several audio books. Together with John deLancie he founded "Alien Voices". This group of actors performs whole classic stories (of O. Wells, A. E. Poe a. o.) in a unique way: live on stage, without break, in front of a live audience for a live radio transmission. These performances are sold as audio Cassettes and CDs, too. Teaching scholars how to act and perform life on stage is another project of the Alien Voices company.
His musical work covers country songs, love songs and anti-war songs. Some of the records are sold as CDs now.

Leonard Nimoy accomplished photographic recognition by his work with black and white photography on the theme of Shekhina (the feminine presence of God, the revelation of spiritual love and care in light, motion and the sometimes partly hidden natural feminine body). Self portraits in black and white photography including elements of the Shekhina can be seen at the R. Michelson Galleries.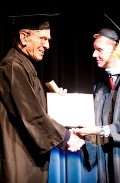 Leonard Nimoy's work remained with black and white photography and female models, this time focusing on large bodies. The project is called The Full Body Project. Leonard Nimoy's works The White Project portrays a snow-white colored model before a pitch dark background with a red rose in her hand. The latest published project shows various people revealing their Secret Selves, i. e. parts of their internal life they usually cannot live in public, but were encouraged to share by posing for a photo. A collection of photos of the different other selves can be bought soon. In 2008 Leonard Nimoy was honored by the Brooks Institute with a Honorary Master of Fine Arts degree in photography. For his photography books you are invited to visit the book section on this page.

Beside photography Leonard Nimoy was appearing in several conventions every year, took part in public appearances together with William Shatner, narrated in concerts or at special events and -together with his wife, Susan Bay Nimoy- talks about contemporary art.
His endeavors for environment and for animals (the CD "Whales Alive" and Star Trek IV are named here as examples for much more), for the understanding of various religious groups, for the remembrance of the holocaust and it's ramifications and for art and his studies in education and human science were only some of the reasons why the Antioch University decided to award Leonard Nimoy with the degree of Doctor of Humane Letters in 2000. This is one of four Honorary Doctorates.
In 2003 Mrs. Susan Bay Nimoy and Leonard Nimoy established the Nimoy Foundation aimed to recognize, encourage and support contemporary artist.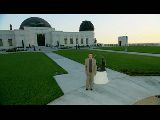 A hall in the Griffith Observatory has been named after him, called: "The Leonard Nimoy Event Horizon Theater", after the Nimoys supported the renovation of the observatory with a donation.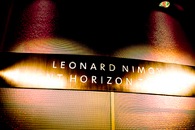 The New Yorker Leonard Nimoy Thalia Theatre on 2537 Broadway is named after him.

In 2003, he and his wife, Susan Bay-Nimoy, founded the Nimoy Family Foundation, a philanthropic organization that provides funding for education and arts programs.
They support the Bay Nimoy Early Childhood center of Temple Israel in Los Angeles.

The City of Boston declared 2009 Nov. 14 to be Leonard Nimoy Day.

Leonard Nimoy died February the 27th 2015 of COPD.
The Minor Planet Center has paid tribute to the late, great Leonard Nimoy by officially giving Asteroid 4864 the name Nimoy. ( Link ) The asteroid, which orbits the sun once every 3.9 years, measures about 6 miles wide and can be found in the main belt between Mars and Jupiter.

For more information use the search button on this page. Scroll down for "Awards" and for "Leonard Nimoy Day". For a more detailed biography see "Biography - History Channel" under "Other Appearances"
Awards

Governor's Award (Link to the event)
Leonard Nimoy received the Governor's Award at the Boston/New England Emmy Awards on June 7th 2014.
Leonard got three emmy nominations for his role in Star Trek and one for playing Morris Meyerson in "A Woman Called Golda".
Besides the Honorary Master of Fine Arts degree in photography in 2008 he received the Saturn Award (Link), the Julie Award from Dragon Con and the Angel Award in 2009, in 2010 the S. Morrow Outreach Award and the Annual Saturn Award. See below for more and detailed award - information
Here you find a list of all awards:
http://www.imdb.com/name/nm0000559/awards
2012 May 21 Doctor of Human Letters
2011 August

Airlock Portal Award for Best Special Guest/Television for his animated role in the "Fringe" episode "Lysergic Acid Diethylamide."
Academy of Science Fiction, Fantasy & Horror Films, USA
2010 gold for Best Guest Starring Role on Television at
Saturn Awards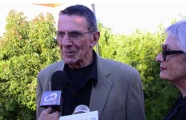 2009 Lifetime Achievement Award
2009 Julie Award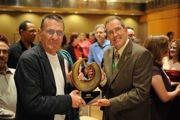 In 1998, Dragon*Con established the Julie Award presented annually in tribute to the legendary Julie Schwartz. The Julie Award is bestowed for universal achievement spanning multiple genres, selected each year for our esteemed panel of industry professionals:
Dragon*Con Chairman Pat Henry presents Leonard Nimoy the 2009 Julie Award
2001 Annie Award for Outstanding Individual Achievement for Voice Acting by a Male Performer in an Animated Feature Production for: Atlantis - As the voice of "King of Atlantis"
Broadcast Film Critics Association Awards
2010 Critics Choice Award (nominated)
2009 Best Acting Ensemble won for Star Trek
Shared with: Chris Pine, Eric Bana, Zachary Quinto, Zoe Saldana; Karl Urban, Simon Pegg, John Cho, Anton Yelcin and Bruce Greenwood
Sci-Fi Universe Magazine, USA
1995 Editor's Choice Award for Lifetime Achievement
ShoWest Convention, USA
1987 ShoWest Award: Director of the Year
1987 Jan 16 Walk of Fame: Motion Picture Star on the Walk of Fame
At 6651 Hollywood Blvd.
1986 Saturn Award Best Actor (nominated) for: Star Trek IV - The Voyage Home
1986 Best Director for: Star Trek IV - The Voyage Home
1985 Saturn Award Best Director (nominated) for: Star Trek III The Search For Spock (1984).
1982 Emmy for Outstanding Supporting Actor in a Limited Series or a Special (nominated) for: A Woman Called Golda (TV). (Syndicated).
1980 Saturn Award Best Supporting Actor for Star Trek: the Motion Picture (1979).
Emmy Awards
1979 Saturn Award Best Supporting Actor (nominated) for: The Invasion of the Body Snatchers (1978).
1969 Emmy for Outstanding Continued Performance by an Actor in a Supporting Role in a Series (nominated) for: Star Trek (1966). (NBC).
1968 Emmy Outstanding Performance by an Actor in a Supporting Role in a Drama (nominated) for: Star Trek (1966). (NBC).
1967 Emmy Outstanding Performance by an Actor in a Supporting Role in a Drama (nominated) for: Star Trek (1966). (NBC).
°°°°°°°°°°°°°°°°°°°°°°°°°°°°°°°°°°°°°°°°°°°°°°
The City of Boston declared November 14th 2009 as Leonard Nimoy Day:
http://trekmovie.com/2009/11/12/city-of-boston-declares-november-14th-leonard-nimoy-day/

by Anthony Pascale

The original Spock (aka 'Spock Prime'), Leonard Nimoy is returning to his home town of Boston this weekend to attend The New England Fan Experience. And Boston is so proud of their native son, that they are declaring Saturday (November 14th) "Leonard Nimoy Day". We have the text of the proclamation below, plus some new comments from the actor.
Leonard Nimoy Day

TrekMovie has obtained a copy of the proclamation that will be signed by Boston Mayor Thomas Menino:

PROCLAMATION

Whereas:
Boston native Leonard Nimoy first appeared on national television's Star Trek series as Spock in 1963, and now has 45 years later, returned to that character in a film of the same name; and

Whereas:
Leonard Nimoy has returned to Boston this weekend to appear at the New England Fan Experience a multi-genre event which is geared towards public interest in learning more about science fiction, popular culture, gaming, animation, plus science and technology; and

Whereas:
New England Fan Experience Panels, seminars, workshops and discussions offer a well rounded entertaining learning experience, as a program that benefits Boston's people, young and old; and

Whereas:
This weekend's New England Fan Experience represents a remarkably interesting gathering of some of Massachusetts' finest actors and artists, including Leonard Nimoy, local author Wen Spenser, and published manga artist, Bettina Kukouski; and

Whereas:
The City of Boston takes great pride in the cultural contributions of those who create entertainment in modern media and popular culture in our city; NOW

Therefore,
I, Thomas M. Menino, Mayor of the City of Boston, do hereby proclaim today, November 14, 2009 to be
Leonard Nimoy Day
in the city of Boston.