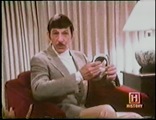 1982 January 03
Scroll down for the videos
The human aura was long followed as an artists' phantasy. Now Kirlian photography captures the image of an aura as the image of the surrounding of all animate beings. 
And now, for the first time, In Search Of has made ultra-high speed images of the aura of a drop of human blood.
The bible suggests that Jesus' followers could see the aura around him.
A woman was healed by touching Jesus' gown.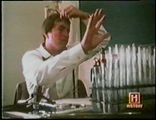 In the end of the last century there was the pioneering work of W. J. Kilner at London's St. Thomas hospital. He invented a completely new way of diagnosis by an aura-glass through which he could see the aura of his patients. No one else could see an aura through his screen. His diagnosis were accurate. Later he experienced that he could see human aura's without the use of any devices. No one could go on with his work.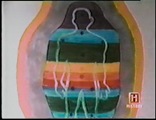 In America Jeanette is capable of seeing auras. First she learned to keep the colors she saw for herself because people thought she was crazy. Now she offers counseling based on the human aura. She made this drawing of a healthy human aura as she sees it.
When ISO tested them with the help of a sick lady who had complaints in three different areas of her body. She found out the three correct places by looking at her aura.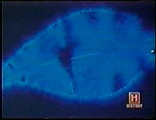 A cut leaf is exposed to electricity. For a moment it shows the whole leaf, as if the leaf remembered it's original shape.
Half a leaf produced an image of a whole leaf: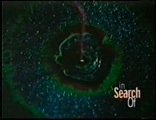 Alfred Benjamin has developed a kind of photography taking a shot of a 1/1000 of a second, shooting a drop of blood. He can see diseases by detecting different colors in the aura of a drop of blood when it differs from a healthy color.
http://www.youtube.com/watch?v=Ysj4TArXPKA