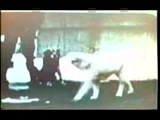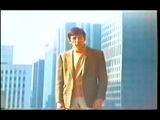 1977 May 07
Scroll down for videos
In 1964 two crewmen on board of an Alaskan ship captured on film the eruption of a giant earthquake. While taking shots of a dog it struck.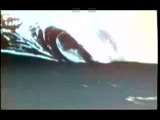 As the earth trembled the harbor was sucked dry. Huge tidal waves smashed in.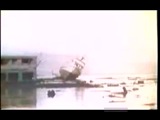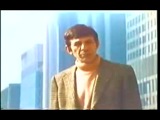 The Alaska quake was the largest quake striking North America in this century. 114 people were killed. Nearly 5000 were left homeless.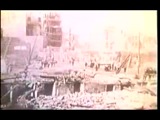 April 18 1906 an earthquake shattered San Francisco.
A cameraman recorded the aftermath of the earthquake. 28.000 buildings have been destroyed.
Over 150.000 people have been left homeless. 450 died.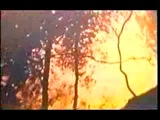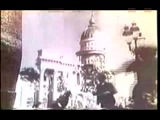 This earthquake was re-staged in a film: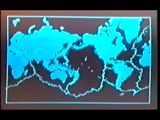 The earth's crust is divided into gigantic rocks or plates. Most earthquakes strike along the rims of these plates. Each plate struggles to push past the other.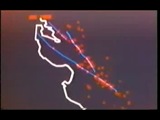 The St. Andreas Fault is an active fault, one of the places where its continuous movement shows on the surface of the earth.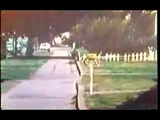 It causes sidewalks or stones to be displaces gradually by the time.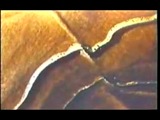 When a rock is exposed to permanent pressure, it bends and moves, until finally – it fractures. That is an earthquake.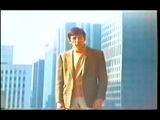 Now computers are used to analyze changes in the earth. The St. Andreas Fault is monitored closely for any indications of an oncoming quake. Powerful laser beams measure the surface for any movement. Much of the St. Andreas Fault is highly active. In central California about 10 earthquakes are recorded every day.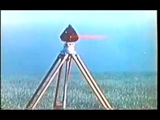 Scientists are looking for new ways to be able to predict earthquakes. Animals behave strangely when they sense an oncoming quake.
When all 9 planets are in one line towards the earth an enormous force of gravitation will affect the earth. Scenarios of possible earthquakes are explored. One third of North America's population lives in earthquake-endangered areas.
http://www.youtube.com/watch?v=m7CBP_XW41M&playnext=1&list=PL21E18DB7EACB8D6C&index=35
http://www.youtube.com/watch?v=DfdhYSGLzbU&feature=related